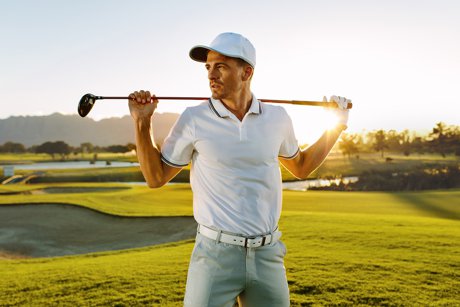 Generations of memories have been made on Wayland property at the Sandy Burr Country Club. With almost a century of history to boast of, this is a place where the most prominent of athletes have excelled in spectacular bouts of golf. Families throughout the times have graced the grounds socializing and completing spectacular golf games. Expertly designed by Donald Ross, the beauty of the club course has stood the test of time aweing both newcomers and members with its stunning natural ambiance.
Youngsters Living in Wayland Learn the Game
Serious athletes wanting to improve upon their play take advantage of expert instruction. Junior programs offer tutelage to children as young as six. Open to all skill levels, clinics and seasonal camps place an emphasis on fundamentals and fun. Those who find they have a knack for the sport can join PGA Junior Leagues and delve deeper into the realm of golf. Adult clinics work toward improving individual skills for perfect moments of play.
Couples living in Wayland find the serene settings at Sandy Burr perfect for starting off married life together. Wonderful wedding coordinators eagerly fine tune details for special days. Both indoor and outdoor ceremony spots set the scene for blissful events.
Hunger stirs when the sun rises. Luckily the Grill at Sandy Burr opens bright and early. Breakfast dishes are deliciously served from 6 to 11 a.m. The afternoon menu features sandwiches, salads and appetizers. Golfers coming in from the course often share appetizer platters of fried pickles, mozzarella cheese sticks and wicked wings. Friends raise ice cold beers to toast great shots and drown their sorrows in commiseration for disappointing play at key holes.
Tee times can be reserved online so gather some friends and get out on the green. Join the eclub for the latest happenings or call 508.358.7211 for more information.